Liver recovery after quitting drinking is a vital yet often overlooked step. When I drank, I often tried milk thistle liver detox supplements in an attempt to repair the damage that alcohol was doing to my body. I now think that using milk thistle helped me to avoid serious liver disease that could be expected at the level of alcohol that I was consuming.
The purpose of this article is to consolidate everything I've learned about milk thistle, including how silymarin (milk thistle extract) works, the best milk thistle supplement brands, and research on the use of milk thistle for liver support.
Here are common phrases people search the net for:
"liver recovery"
"liver recovery after stopping drinking"
"milk thistle alcohol"
"milk thistle before drinking"
"milk thistle for alcoholics"
Thus, I'll make sure you learn everything you need to know about liver recovery from excess drinking, milk thistle used for this purpose, and much more.
Since I quit drinking, I've spent a lot of time studying herbs and supplements that actually work to provide liver support and body repair after quitting drinking. This project wouldn't be complete without an assessment of the benefits of milk thistle for liver protection against alcohol.
Liver Recovery: Symptoms Of Liver Problems
Even moderate alcohol use can be deleterious to the liver, an indispensable organ that filters toxins. There is a high degree of correlation between liver health and mental functioning.
Symptoms of liver issues brought on by alcohol use can include:
Sluggishness
Skin rashes
Confusion
Headaches
Frequent illness
Pain in the upper right quadrant of the abdomen
Yellowing of skin or eyes (jaundice)
Actually, the last point above is a symptom of an inflamed pancreas. But if this situation is caused by alcohol consumption, then you can bet that your liver is not functioning at 100% either.
Except for jaundice, I suffered from all of the above symptoms during my drinking years. But I often had outbreaks of eczema that have disappeared since I quit drinking.
Alcohol is not the only compound that can jeopardize liver health. Pollution, infections, lack of sleep, antidepressants, OTC painkillers, and a poor diet can all contribute to liver dysfunction.
Because there are no pain receptors in the liver itself (only in the capsule surrounding it), people with liver injuries sometimes have no idea that something is wrong.
Whether your goal is to quit drinking or simply to protect your liver from alcohol damage, milk thistle can help.
Liver Recovery Using Milk Thistle
Milk thistle (Silybum marianum) is an herb native to southern Europe that typically grows over 10 feet tall and has red and purple flowers.
Despite the scarcity of properly devised scientific research on milk thistle, it has been used for well over 2,000 years to treat liver and gallbladder problems.
Silymarin is the natural compound in milk thistle that accounts for its liver-healing abilities. Milk thistle works by reducing liver inflammation and supercharging the liver's ability to produce its own detoxification compounds.
In Germany, silymarin extract is commonly prescribed by doctors for various liver ailments, including issues caused by excessive alcohol consumption.
Scientific evidence suggests that milk thistle or silymarin extract may protect the liver through the following mechanisms:
Anti-inflammatory activity
Antioxidant activity
Prevention of liver fibrosis (scarring of tissue)
Immune system support
Membrane protection against toxins
Increased bile circulation
(source)
One of the most interesting mechanisms of milk thistle is its ability to increase glutathione, which I have written about often in other articles.
Glutathione is a powerful antioxidant that is produced in the liver in order to combat free radicals and repair oxidative damage.
In addition to increasing glutathione and protecting the liver, milk thistle offers a host of other benefits:
Prevents growth of cancer cells
Lowers "bad" cholesterol levels
Reduces skin inflammation (anti-aging properties)
Mops up free radicals throughout the body
Helps to repair gut health
Lowers blood sugar levels (diabetics should take care with milk thistle liver detox supplements)
People who are allergic to ragweed or chamomile may also be allergic to milk thistle. Symptoms of milk thistle allergies can include nausea, headache, and skin rashes.
Some people who start taking milk thistle supplements experience mild laxative effects that dissipate within a few days of use.
Best Milk Thistle Brand For Liver Recovery
When I took milk thistle liver detox supplements, I usually settled for the cheapest one available. You can find milk thistle supplements on Amazon for as low as $10.
Settling for the cheap stuff isn't the smartest option when your health is at stake!
If I were a drinker looking to repair my liver, I would take Oweli Liver Detox.
To achieve the benefits of a milk thistle liver detox, you will want to take these supplements as directed on their labels for one month or more.
Oweli Liver Detox
Oweli Liver Detox contains 200 mg of milk thistle extract, as well as a host of other compounds shown to work in combination with milk thistle to support liver health: zinc, choline, beetroot, artichoke, dandelion, and others!
This brand is made by the same great people who make CBDPure, which is my favorite CBD oil supplement. (CBD has been a godsend for many of my clients, markedly reducing cravings in early recovery as well as providing relief for pain and inflammation.)
Here's a full list of the ingredients in Oweli Liver Detox:
My private clients often take 2 capsules of Oweli Liver Detox each day before a meal. They often notice some unexpected benefits over time, including a mild energy boost and improved gut function.
Scientific Research On Liver Recovery Using Milk Thistle
A number of scientific studies support the use of milk thistle liver detox supplements for alcohol damage:
Research on milk thistle has often been clouded by study design flaws – for example, designating study duration of only a few months to determine whether milk thistle can cure patients with fatal end-stage liver disease.
Moreover, media coverage of milk thistle is often confused by bad reporting. I've repeatedly come across a failure to discuss whether the "effectiveness" of milk thistle is being discussed in the context of non-alcoholic fatty liver disease, viral hepatitis, or alcoholic liver damage.
This matters because research results vary, depending on which condition is being treated.
In the context of liver damage wrought by heavy drinking, the use of milk thistle has proven to be safe, well-tolerated, and effective.
My Experience Using Milk Thistle For Liver Recovery
As I mentioned, I used a milk thistle liver detox supplement years ago after bouts of heavy drinking. When I did this, I noticed a few positive benefits:
I felt less malaise the day after particularly heavy binges
Pressure in the upper right portion of my abdomen decreased
I felt slightly more clear-headed than usual
I felt no side effects from taking milk thistle liver detox supplements
While nothing proved miraculous enough to "cure" my deep-rooted problem with alcohol, I think that milk thistle is a very effective measure for protecting the liver from toxins like alcohol.
By the time I stopped drinking, I was used to consuming well over a fifth of alcohol each night just to keep my hands from shaking. By this point, I was taking milk thistle on a regular basis, hoping that it would at least save my liver while I looked for ways to get help. I was terrified at the prospect of developing alcoholic cirrhosis.
I also took a one-month supply of milk thistle after I quit drinking, as part of my effort to restore my biochemistry and optimize my health.
I think that milk thistle should absolutely be taken by anyone who falls into these categories:
Moderate to heavy drinkers who do not have an alcohol problem but want to preserve liver health
Heavy drinkers who are out of control and worried about their liver health
Ex-drinkers who want to repair liver damage from years of heavy drinking
If you have any pain or soreness in the upper right quadrant of your abdomen, especially after heavy drinking sessions, this could be a sign that you need to cut down on alcohol and detox your liver.
Further Considerations For Liver Recovery After Stopping Drinking
Heavy drinking damages the lining of the stomach and intestines, leading to problems absorbing nutrients and preventing free radical damage that can affect the liver.
In addition to taking milk thistle liver detox supplements, I highly recommend taking probiotics ("good bacteria" that dwell in your gut) and digestive enzymes. These will help to restore balance to your gut and increase the absorption of everything you consume.
You can find digestive enzymes and probiotic supplements on Amazon or in your local grocery store. You can also help to repair your digestive system by consuming the following foods:
Fresh Papaya – contains enzymes that help you digest
Aloe Vera – contains compounds that protect the gut lining
Ginger – contains anti-inflammatory compounds and eases digestion
Kombucha or Kimchi – great source of probiotics
Greek Yogurt or Kefir – great source of probiotics
If you drink too much alcohol and you'd like to reverse course before it becomes a huge problem, these free resources can help you out more than you presently know:
Liver Recovery After Stopping Drinking: Conclusion
I hope this article has provided you with useful information on how milk thistle liver detox supplements can help you repair your body from excessive drinking.
If you drink as heavily as I once did, then perhaps you've entertained the idea of quitting drinking for good.
If you have any questions about liver recovery after stopping drinking, please post them in the comment box below.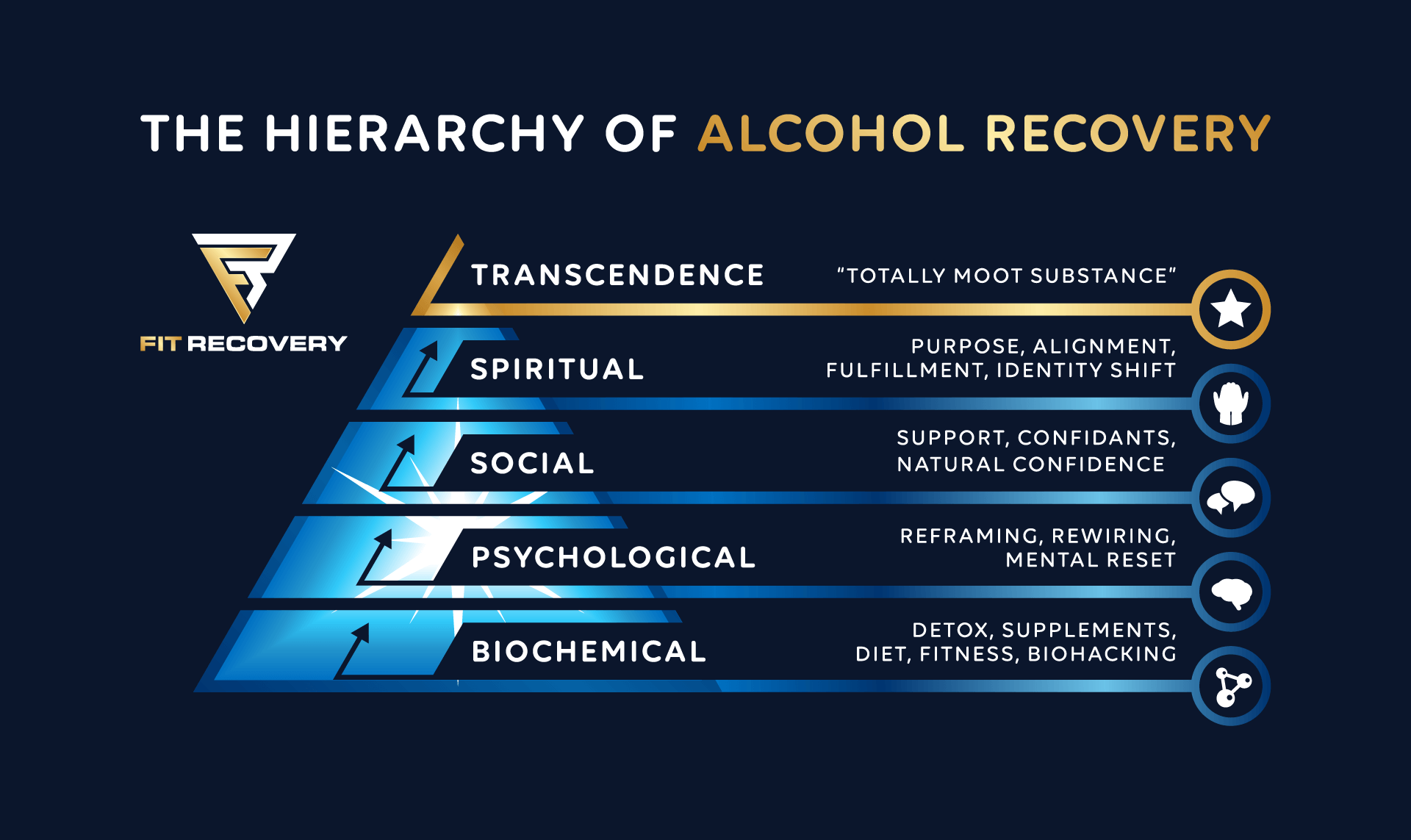 FAQ:
Is milk thistle good for alcoholic liver disease?
Milk thistle may help with alcoholic liver disease by reducing inflammation, boosting production of glutathione, protecting membranes from toxins, and increasing bile circulation. In the U.S. it is a supplement and not a drug, although it is prescribed in countries like Germany. Talk to your doctor first if you have alcoholic liver disease.
How quickly does the liver recover after stopping drinking?
How long does it take for milk thistle to work?
Milk thistle starts working right away to help support liver function. However, healing the liver can be a long-term process depending on the extent of liver damage.
What can you not take with milk thistle?
Since milk thistle can slow down the action of the liver enzyme CYP3A4, it may increase blood levels of certain drugs that this enzyme processes. It may also reduce levels of other drugs and compounds, including the hormone estrogen. If you take medications, talk to your doctor before adding milk thistle into your supplement regimen.