Every few months, I have to squash the urge to write a 10,000 word essay about the broken addiction recovery industry.
I discovered last night that about half of my critique is already contained in a one and a half hour long documentary, called The Business Of Recovery.
I have no affiliation with the producers of this short film. My primary purpose is not to review the film, but to increase awareness of the subjects it skillfully handles. Among them:
Inpatient rehab is a $34 billion industry (up from $6 billion in the early 2000s) with a failure rate that likely exceeds 90%
Popular rehabs that cost over $50,000 per month offer fewer medical services and amenities than nursing homes in the same locales that cost only $4,000 per month (!)
The primary service performed by rehab centers is introducing people to 12-step dogma, despite the fact that AA is free – and despite evidence that it does not work for the majority of people who try it
Rehab centers funnel people into "sober living homes" that are often little more than unsupervised, overcrowded rental houses plagued by rampant drug and alcohol use
Early in the documentary, we're introduced to a man who had used AA to get sober 25 years ago. He clearly loves that program, and had sponsored well over 100 men in local meetings. With a jaded scour plastered onto his face, he laments that fewer than 10 of them ultimately pulled through.
We meet the father of a girl who cashed out his kids' college savings to send her to a rehab that failed to give her promised psychiatric treatment, lost track of her after two days – she unexpectedly ended up back on his couch – and then refused to return $12,500 that was apparently used to bring her to a museum and a 12-step meeting.
We hear from a man who had to hire a lawyer to get $23,000 back from a rehab center after a one-night stay. We listen to the travails of several tortured souls who are the product of hundreds of thousands of dollars spent on inpatient rehab, some of whom relapsed and died before the film was even produced.
This is depressing stuff. I wish I'd known all about it before I immersed myself in this same system years ago.
As it turns out, I would be described as a success story from a very prominent 12-step center. I attended one for many weeks, at a very high cost, after I detoxed from alcohol. To this day, the idea of putting a toxic carcinogen into my body seems laughable.
But you won't hear anyone at rehab refer to alcohol as toxic, carcinogenic nonsense.
I succeeded because I rejected their philosophy of deprivation, and restored health to my body and brain.
I did not take rehab counselors' advice to move into a sober living home. AA meetings made me want to drink, so I stopped going. I wanted to transcend alcohol; the counselors wanted me to think about my so-called "disease" every moment of the day. I wanted to focus on building an exciting life. They wanted me to focus on other "addicts and alcoholics" so that I wouldn't become cross-addicted to horrible things like exercise or hard work.
Yet I've been able to help more people conquer addiction than I ever would have if I'd become a counselor (prerequisite: 12-step attendance, often no bachelor's degree necessary) at one of these rehab centers.
After I quit drinking, it took me years to demystify alcohol addiction, figure out how to feel better, and build a forward-focused life that puts heavy drinking to shame.
I'm a bit of a lone voice in the wilderness, and I'm okay with that.
I've condensed everything I've learned in my fully refundable online course, which contains valuable information that you won't get from any rehab center, and which certainly won't make anyone part with their life savings.
I wish that The Business Of Recovery had spent more time covering the glaring gaps in nutrition, fitness, and purpose-driven lifestyle that mainstream recovery completely ignores.
At the end of the day, I'm glad that the systemic problems in this industry are finally being exposed.
No one should have to cash out their kids' college savings in exchange for non-refundable recovery programs that don't work!!
If you or someone you know is struggling with addiction, I recommend watching this documentary.
You can check out the trailer for yourself here: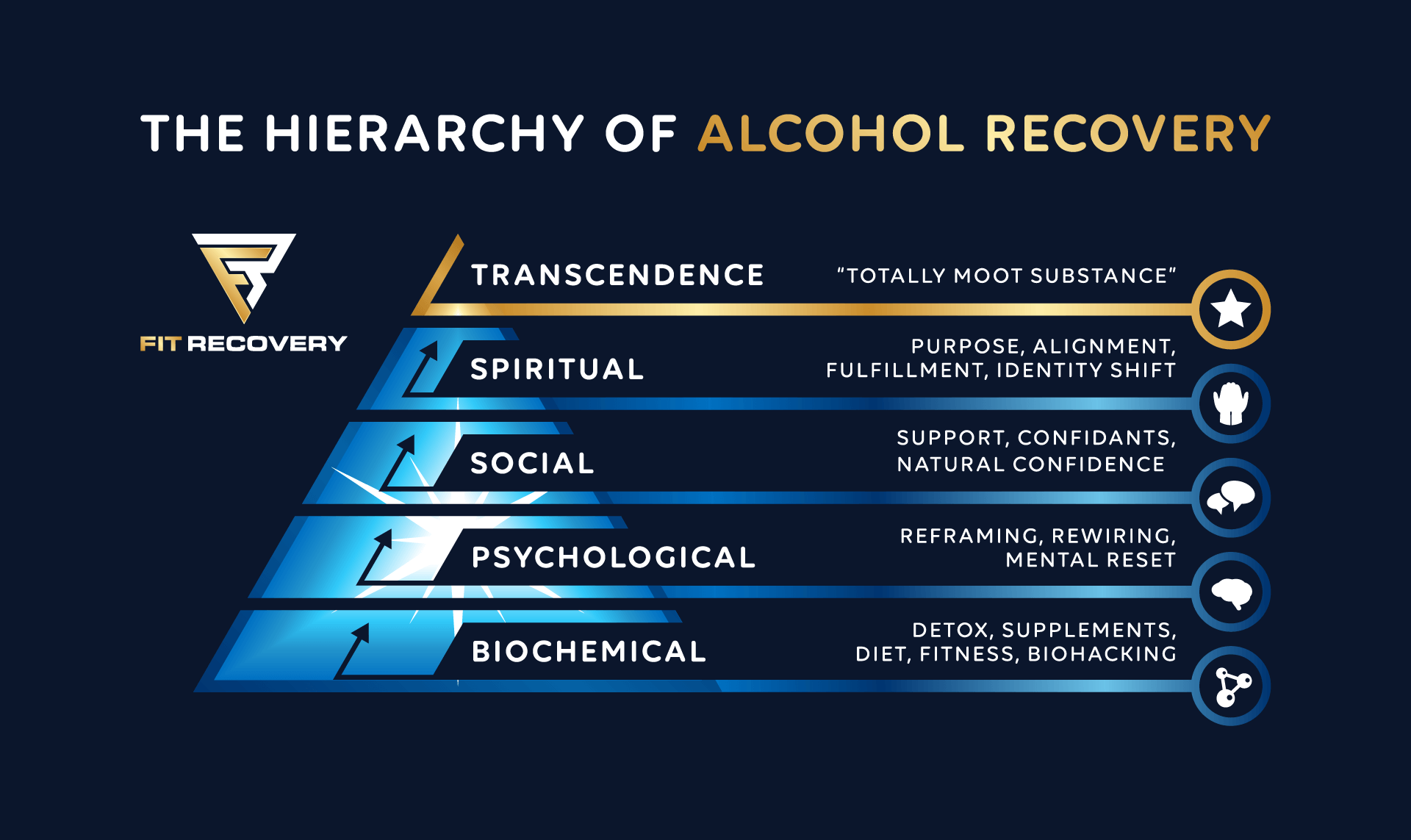 FAQ:
What are the five stages of recovery?
The 5 stages of recovery are: Pre-Contemplation, Contemplation, Preparation, Action, and Maintenance. They describe the natural cycle of mindset and behavior change that accompany addiction and recovery. They are also known as the 5 stages of change.